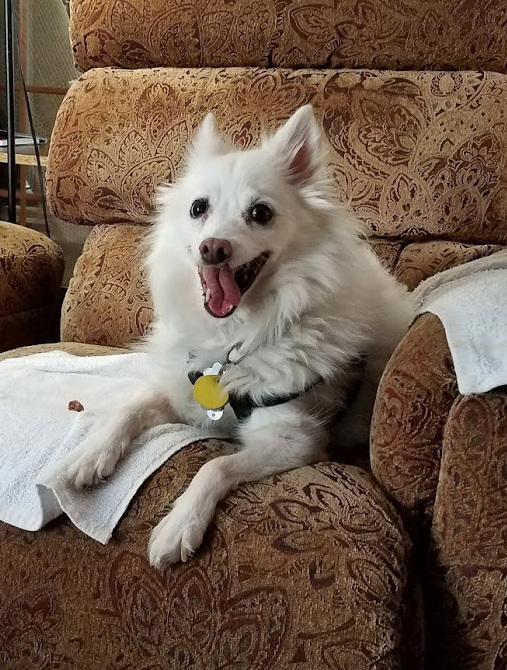 Fe Fe II Saunders
Remembering Fe Fe II.
Fe Fe passed away on September 1, 2021, at the approximate age of 18. She was rescued from a puppy mill in West Virginia 8 years ago. Since that time, she has had a wonderful life with her new owner Howard – the best life any dog could want.
Fe Fe loved spending time with Howard, and was always by his side. They went on daily walks together and almost daily car rides. Fe Fe also spent time visiting nursing homes with Howard. Fe Fe brought joy into the lives of all those she encountered. Fe Fe was more of a family member than a dog. She and Howard were constant companions.
Although Fe Fe needed to be rescued, Fe Fe also rescued Howard, who was a recent widower. She will be forever missed and forever remembered.
Rest in peace dear, sweet Fe Fe