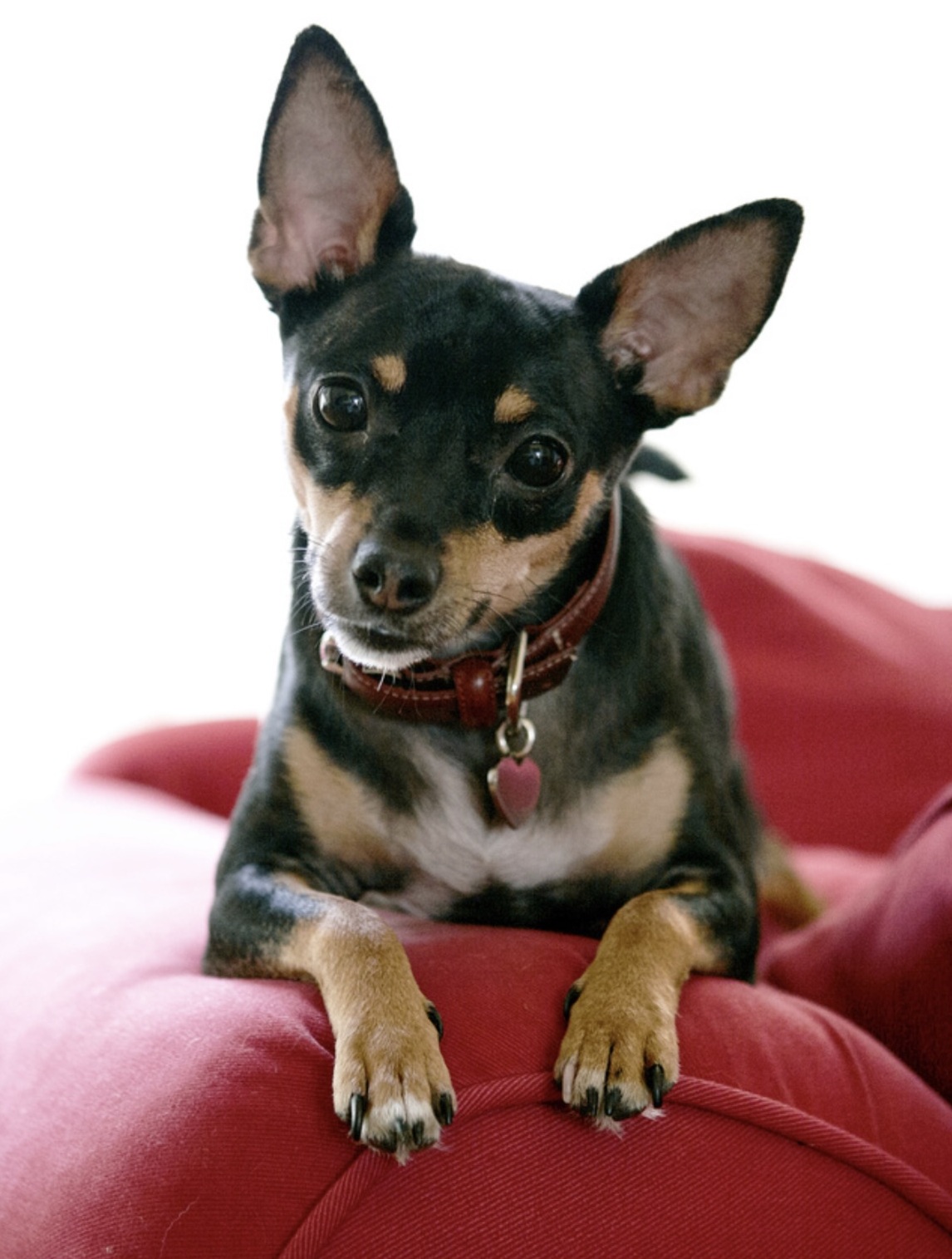 Leo Rabenold
Leo Rabenold Pugh
Our beautiful angel baby Leo transcended to the next part of his journey today.
Sixteen years ago this beautiful baby chose me. He picked me! What an honor! He ran to the front of his kennel at just a few weeks old, grabbed hold of my finger and didn't let go. I didn't let go of him either. He was mine. My everything for almost seventeen years. My familiar, my heart and soul, the love of my life.
His infamous nicknames were Mr. Minny Pinny, Mr. Minners , Mr. Minnnie Poo, little man, Love of My Life,
He's a patient easy-going pup who loves to be touched. He would get so excited to see me that he'd grab my hand and pull me around the room with a super vigorous butt wiggle, "happy tails" we would call it.
He slept between our pillows and would snuggle into his dad's arm by his side. We'd often find his head on one of our pillows in the morning. It was a perfect way to wake up often followed by morning scritchy-scratches down his back before heading down for breakfast.
He had a prance making him unmistakable when out on a walk or outside in our back yard. He just oozes happiness!
His expressions were so sweet and made us all smile weather it was the head tilt with ears straight up or sweet eyes with ears back. He even had a wonderful photo shoot with Heaven Mcarthur in 2006, to catch the magic of his fabulousness.
He's such a good good boy.
How will we go on without you Leo, you are our everything. My soul, my love, my heart, I know we'll be with each other again. I know you'll come back to me. I know you're with Missy and our moms until you return.
My beautiful prince, with abundant love, light and peace, play in the sunshine you angel baby till we see you again.