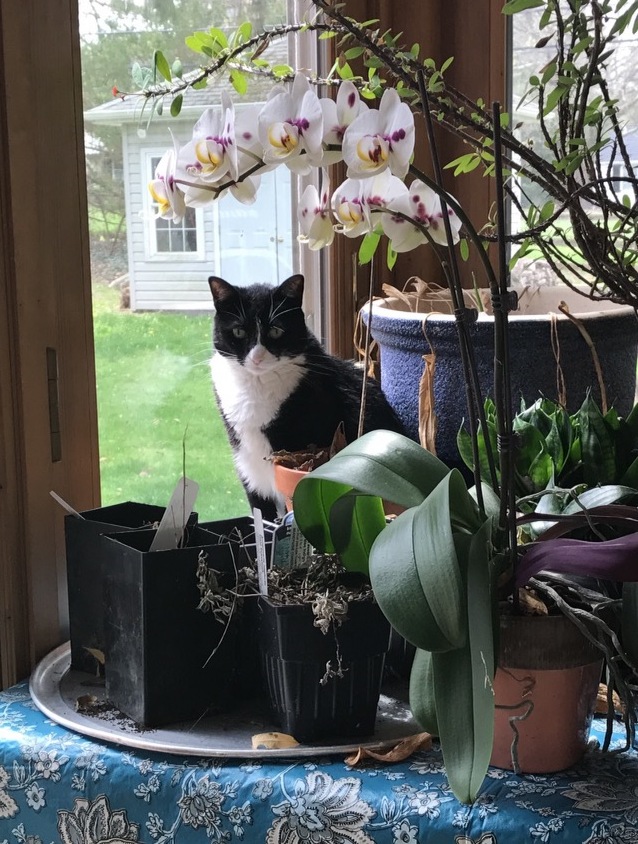 Kelis Patton
My sweet Carolina fur baby, Kelis, passed away yesterday morning snuggled up in my arms. She was the last kitten I bottle fed from North Carolina but the first to go. If u know me, u know my pets are my babies and losing my first pet is definitely taking a toll.
Kelis had 13.5 wonderful years with me, she was found with her litter mate on the side of the highway in Currituck by animal control and brought in to me, barely a week old and covered in ticks and fleas with a cold, they were going to have to euthanize them but I said I would take them and find them a home, that home ended up being mine.
Kelis was very independent and only came to me on her terms but when she did she was the absolute sweetest snuggle bug, she loved to nuzzle in my neck and wrap her front paws around me, this is how she chose to go as well, alone with me snuggled up and loved.
She loved her brothers and was always ready for snack time, there was never enough snacks! She loved sitting in sunny spots, open windows watching birds, squirrels, and leaves, her lovesac, and any box I had was her spot for the next week, and oh my she loved sleeping between the plants.
I'm still a wreck and this home will never be the same without her.
Thankful she waited for me to be home with her and true to her nature she went when she wanted to go.
I will always miss and love u, my sweet baby Kelis.